Collaboration with Krister Gråhn
Site specific installation that fills two spaces, making the boundaries of the exhibition space disappear. The installation includes scaffolds and building materials, as well as video projections that offer views to building work.
Krister Gråhn and Jarno Vesala applied for the Turku Biennial proposing a joint work. This is the first time they have planned and completed a work of art entirely together in collaboration with another artist.
Work won Turku Biennial Award. The winners were selected by Icelandic curator and museum director Gunnar B. Kvaran from the Astrup Fearnly Museum in Oslo.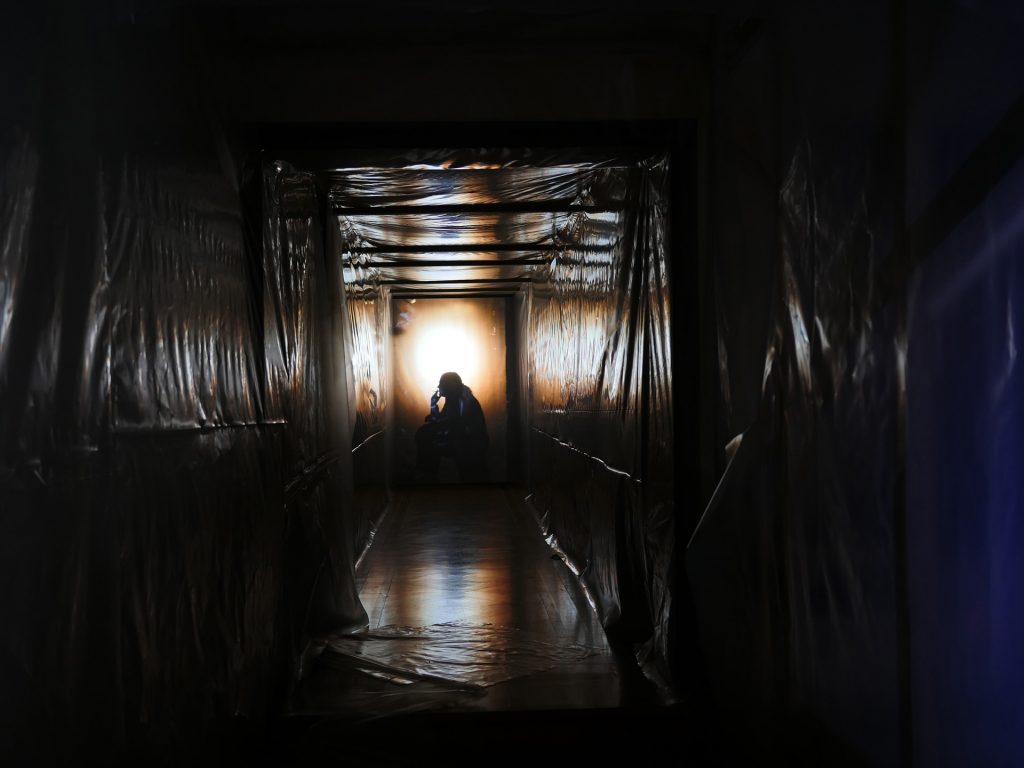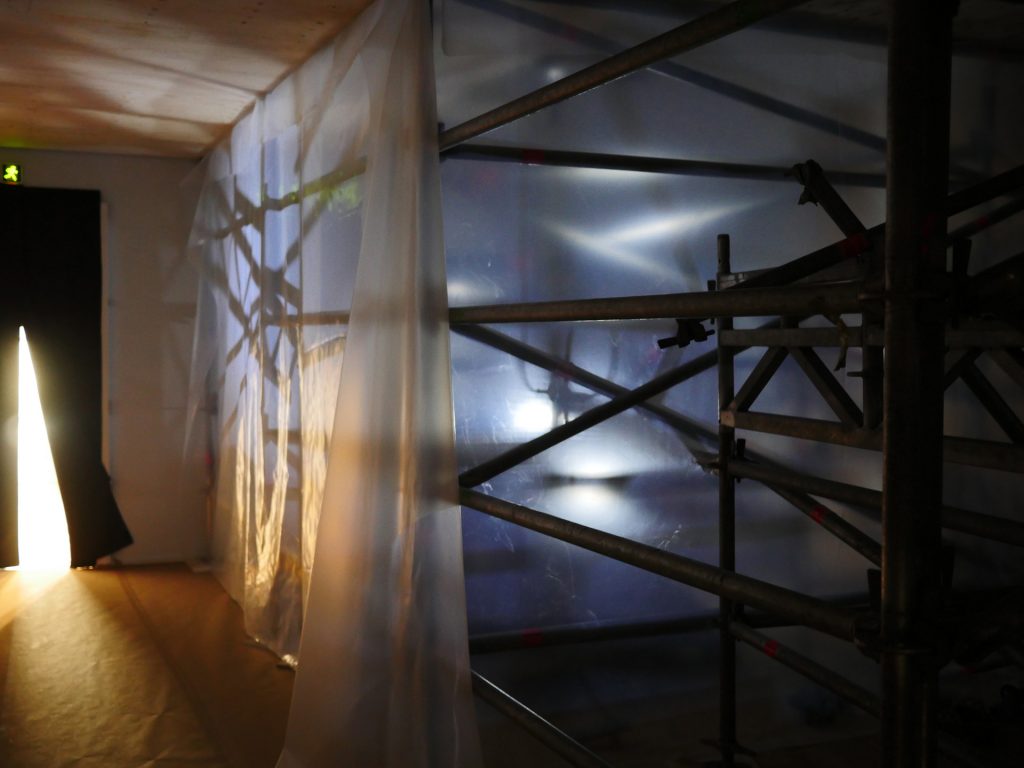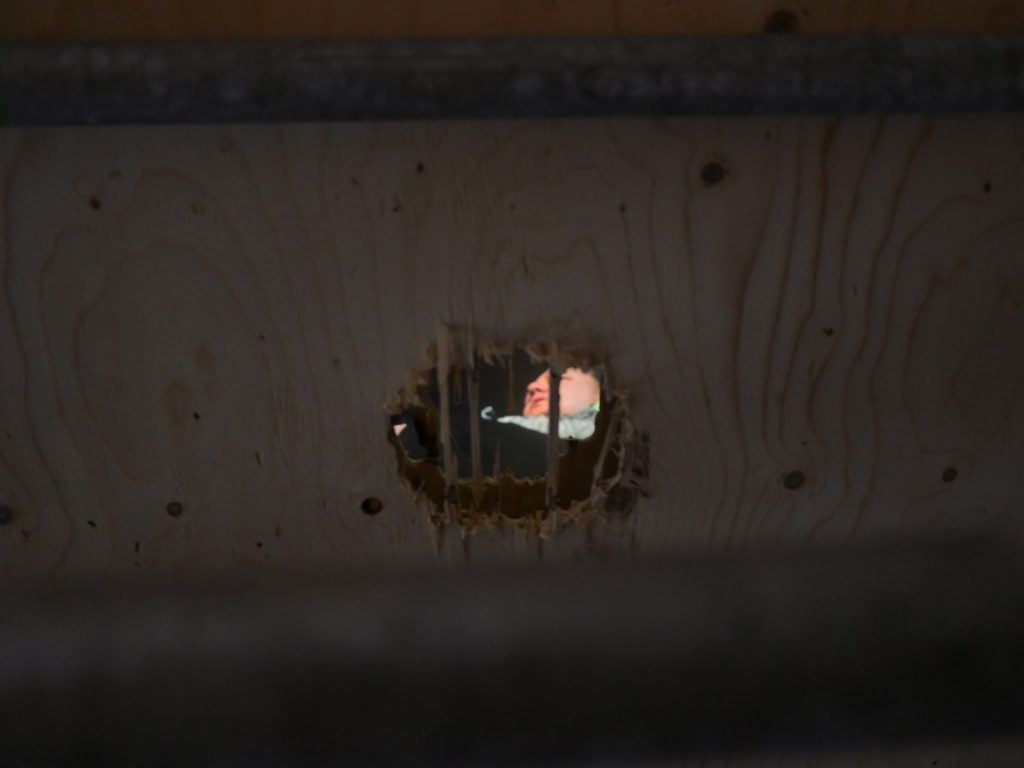 Gunnar B. Kvaran's statement about his choice:
I have chosen Under Construction by Krister Gråhn (b.1979) and Jarno Vesala (b.1977) as the winner of the Turku Biennial 2015.
The work is a video installation that takes architecture as its point of departure. A temporary structure made of wooden planks, metal scaffolding poles and plastic sheeting, is used as the environment/support for a video projection and a film on a TV screen. The film is itself about the construction/restoration of a building, while the projections give the spectator the eerie illusion of the presence of the workers.
Despite the large scale and imposing nature of the construction, it is in fact a very low key and subtle work. An intervention into the gallery building, it is unclear where the work begins and ends. Within the existential space of the installation, the viewer is a direct participant in a narrative that evolves on different levels: in the construction and in the film. After being physically affected by the shadows of the workers behind the plastic sheets, viewers can then see more people (perhaps also workers, perhaps not), through a hole in the ceiling or the wall, who appear to be resting or waiting. A true sense of mystery persists, since the spectator is only given hints as to the things and people who are both directly and indirectly present within the work.
Over all, this collaborative, site-specific installation presents a convincing construction/architecture that seems like a common everyday place/situation, but is in fact a complex and inventive narrative structure. Together with the use of video and projection, it creates a subtle but powerful experience where the spectator is an active participant, invited to discover hidden signs that hint at an original and intriguing story.